Glass, Acrylic or Polished Steel - Framed in Stainless Steel with Adjustable Angle Mount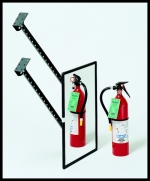 Glass Flat Mirror - Outdoor Use - Extension Arm Mounted
SA-NO918F
9"x18"

$37.00
$36.08
$33.30
$31.45

SA-NO1216F
12"x16"

$42.00
$40.95
$37.80
$35.70

SA-NO1624F
16"x24"

$50.00
$48.75
$45.00
$42.50

SA-NO2436F
24"x36"

$106.00
$103.35
$95.40
$90.10
=============================================
* DISCONTINUED* The swivel mount option allows the mirror to be angled to obtain an overhead or underside view or a view from the side. Used for cooking demos, driveway entrances, machine operators and areas where you need a non-distorted image of the subject. Note: The reflected image is at the opposite angle (reversed) you are to the mirror so the area you want to see and the location your standing is less flexible with flat mirrors. The image, however is proportionally more accurate than with convex mirrors.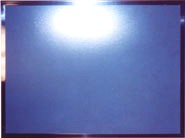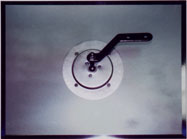 GLASS
Best reflective quality
Very difficult to scratch
Resistant to most solvents and cleaners.
1) DISCONTINUED - Indoor Swivel Mounted Flat Mirror - Stainless Steel Frame - Steel Back - GLASS
ACRYLIC
Made from Mirror Grade Acrylic
Very difficult to break
Shatterproof
Clean with cotton cloth only
2) DISCONTINUED - Indoor Swivel Mounted Flat Mirror - Stainless Steel Frame - Steel Back - ACRYLIC
POLISHED STEEL
Reflection is very good
Very difficult to scratch
Can not be broken
Easy to maintain
3) DISCONTINUED - Indoor/Outdoor Swivel Mounted Flat Mirror - Stainless Steel Frame - Steel Back - STAINLESS STEEL MIRROR